As the country starts to reopen, we realize how important a safe working environment is. 210 Design House will be carrying GLAS—an Italian company providing smart solutions for our current times.
Not only is glass an endlessly recyclable material but also has important properties that make it preferable to plastics: it is safe, easy to disinfect and sanitize and immune to external contaminants. Learn more about GLAS's SKIN and FRIEND products below.
Skin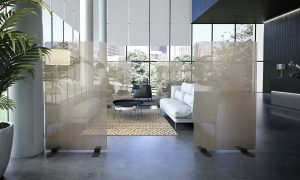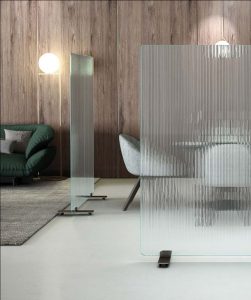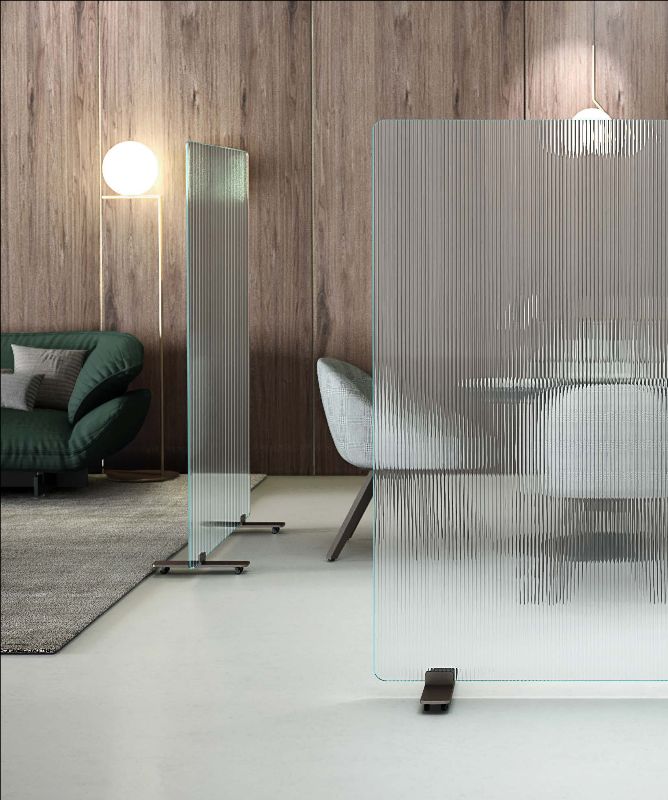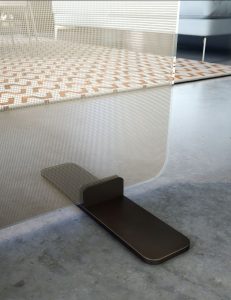 SKIN is a new program of glass screens designed to create and conform to safety standards and guidelines for bars, restaurants, hotel receptions, offices and generally for any public use area. SKIN is a flexible and versatile system used to separate and protect without deterring the aesthetics and style of the designed environment.
The panels—in tempered glass 8 mm or in tempered and laminated glass 4+4 mm—are available in many finishes: from transparent patterned glass to laminated glass with mesh and fabrics, as well as colored lacquered and reflective glass to semi-transparent glass.
The panels are bespoke in size with removable bases in brushed bronze painted steel which can be supplied with or without wheels: a simple detail making them easily movable and ready to respond immediately to any requirement.
Friend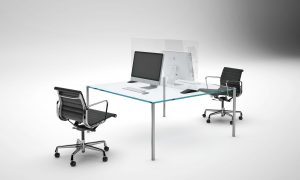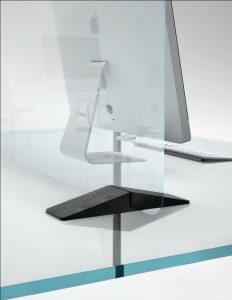 FRIEND is a sleek free-standing counter and desk screen. Using 6 mm tempered transparent extra light glass, FRIEND is characterized by minimal lines and attention to detail.
The bases, fixed and adhered to the glass, are in black lacquered wood with visible grain. The screens are available in different sizes, with or without a document pass-through slot.
Feel free to reach out to us to learn more about the GLAS products we offer.